Thanks to reaching the Tsugumi-ending in Ever17 early this week I had more time to spend for anime. Next week might be all silent again, as I'm going for You-ending next, but we'll see about it then. I was supposed to finish with Sumomo mo Momo mo this week, but after witnessing the disappointing ending of Canvas 2 I decided to push it to next week. The series has been greatly entertaining, but has lost a lot of its energy towards the end and I kind of have a bad feeling about it.

Despite the slow and partly boring beginning, both Heroic Age and Darker than BLACK have been steadily gaining more wind in their sails and in my list both easily rank as the best series of the current season, with Hayate no Gotoku and Claymore following close behind. Now let's get to business, my galactic fleet in Nexus: The Jupiter Incident is waiting.
Series started this week:
Murder Princess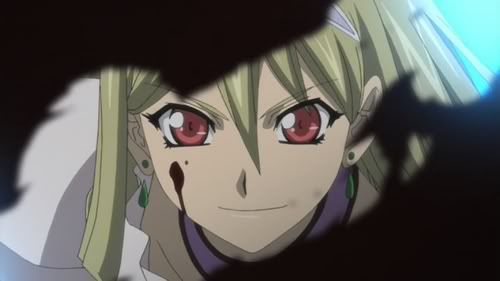 If Black Lagoon took place in a fantasy world…Murder Princess starts out strong, now let's just hope the quality keeps up all the way.
Da Capo


And yet another galge-derived romantic series, cept this time the male lead has two imotou-types to choose from. Guess I'll be hearing onii-chan a lot in the times to come (note: Guys with a thing for imotou-type have never had little sisters IRL). Da Capo seems pretty much like a textbook romantic comedy/drama/harem-series, but after Canvas 2 I think I might actually use one.
Series ended this week:
Canvas 2 ~Nijiiro no sketch~


Canvas 2 had potential. Strongly concentrated on the relationships, traumas and other angst treats of the few main characters, as well as the lack of absurd humor typical to galge-derived series, really succeeded to make the show stand out…for a while. However, all this comes with the expense of effective supporting characters. Due to the series' origins, the producers of course had no choice but to include all the side characters, even though the layout of the story clearly doesn't work too good with them. As such most of the supporting cast is sadly a bunch of 2D-personalities with little actual functionality in the show. The characters do have potential, but the series pretty much skips their proper introduction, causing them to end up as Gray Mass from the viewer's angle.
I was also very disappointed with the ending. The series maintains a steady emotional tension through its run, but that's pretty much all there is. The ending is predictable and so anticlimatic that it's almost depressing.